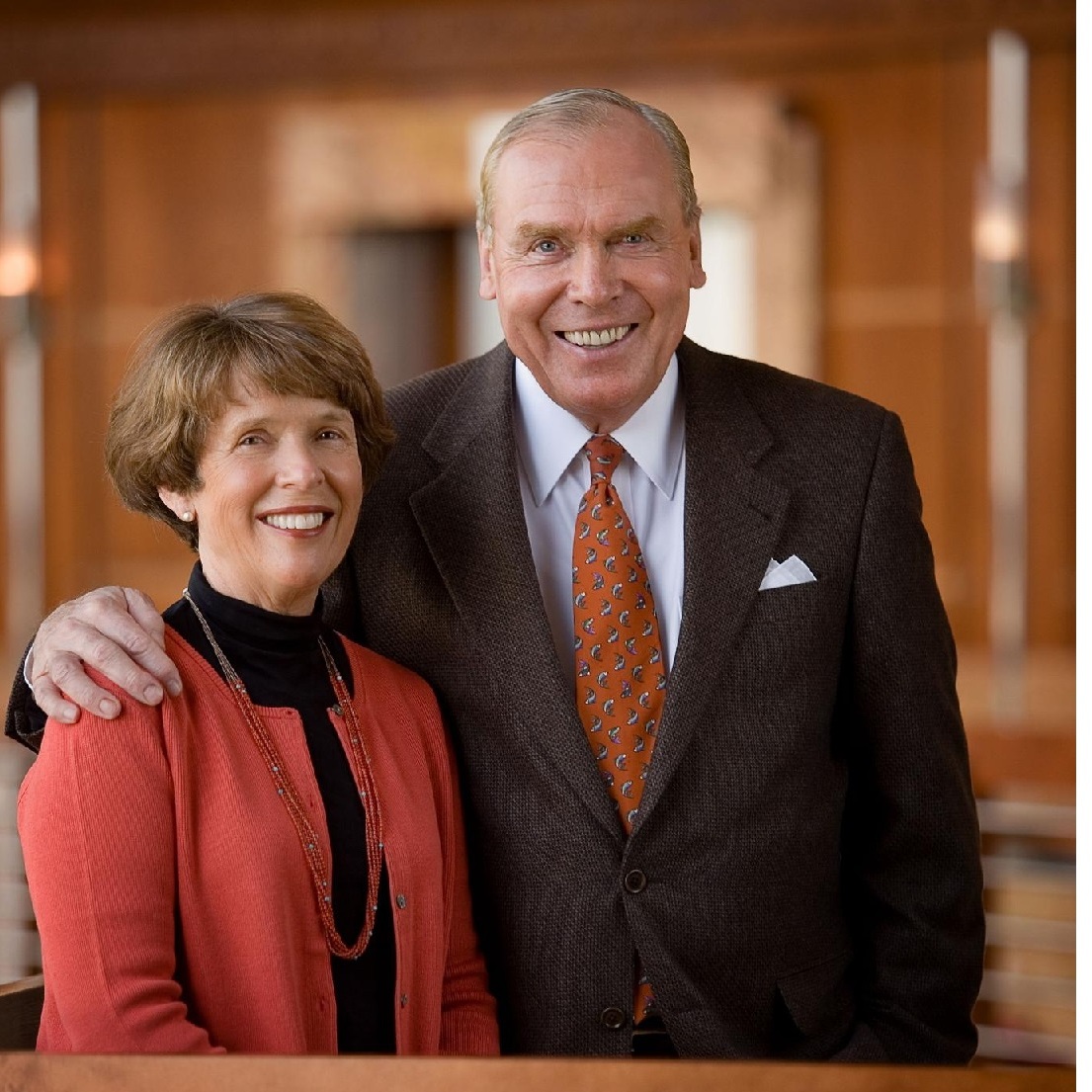 Jon M. and Karen Huntsman Family Scholarship
JON M. and KAREN R. HUNTSMAN
Salt Lake City, Utah
Jon M. and Karen Huntsman are widely regarded as generous contributors to humani¬tarian efforts both stateside and globally. Their numerous charitable donations include more than $1 million worth of scholarship contribu¬tions to Idaho State University.
In 2000, Jon Huntsman earned the distinc¬tion of one of 10 Utahns who most influenced the state of Utah during the 20th century. That same year he was distinguished as one of the three most generous Americans.
Jon Huntsman, born in Blackfoot, Idaho, grew up in a rural area of the state before his remarkable success as a businessman. He earned his undergraduate degree from the University of Pennsylvania, where he attended the presti¬gious Wharton School of Business and received the Most Outstanding Graduate Award. He has since earned an MBA degree and been awarded 13 honorary doctorate degrees, including an honorary doctorate of Science and Humane Letters from Idaho State University.
In addition to his extensive educational and business background, he also has military and political experience. He served as a U.S. Naval Gunnery Officer and also spent time in the White House under President Nixon's adminis-tration serving as Special Assistant to the Presi¬dent and as White House Staff Secretary.
Huntsman's great success as a businessman has largely involved the company he started more than 40 years ago, Huntsman Corpora¬tion. The company is a petrochemical and plastics business with locations in more than 40 countries all over the world. Huntsman Corporation's innovation and widespread suc¬cess earned the founder the Kaveler Award as the most outstanding Chief Executive Officer of the chemical industry in 1994.
As an International Chairman for the American Red Cross, Jon Huntsman has had a hand in relief efforts across the globe, including notable charitable donations to Armenia after a 1988 earthquake. These donations earned him a Medal of Honor from Armenia, the country's highest award. Recently the couple donated $2 million to Snow College for the construction of a library named after Karen. Karen Huntsman is also serving on the Foundation Board at Idaho State University.
One of Huntsmans' most significant dona¬tions has been the $225 million they gave to establish and fund the Huntsman Cancer Insti¬tute at the University of Utah. The Institute is considered one of the foremost cancer centers in the country, where genetic research is being conducted in the fight to find a cure for cancer.
The Huntsmans are the parents of nine children, grandparents to 56 and great-grand¬parents to four.